Favorite portable ice skating rinks around the world in 2014
Check out some of the portable ice skating rinks from around the world below. Businesses and cities from around the world are adding portable ice skating rinks to attract customers and attention during the holidays and people love them. Its great advertising money spent to attract families to your facility and Gravity Play Events in Denver Colorado can help you promote your business the same way with portable ice skating rinks and other holiday related activities.

Lace up your ice skates and hit the synthetic or real ice rinks at these temporary winter wonderlands.

1. Bank of America Winter Village at Bryant Park, New York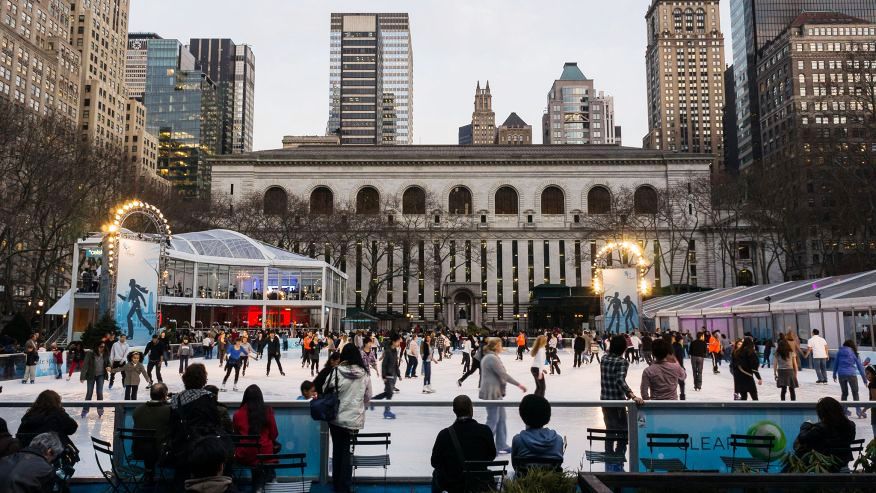 The skating rink at Bryant Park has one huge advantage over New York City's other outdoor rinks: It's free for those who bring their own skates. (Skate rental costs $15-$19, depending on the date.) The 17,000-square-foot rink is also larger than some others, making for shorter lines and sparser crowds. The rink is surrounded by a holiday market with 125 vendors selling unique gifts, and the two-story Celsius restaurant offers a rink side view where you can wave to your friends while sipping hot chocolate. Open through March 1st, 2015.

2. The Ice Rink at the Cosmopolitan, Las Vegas, NV
.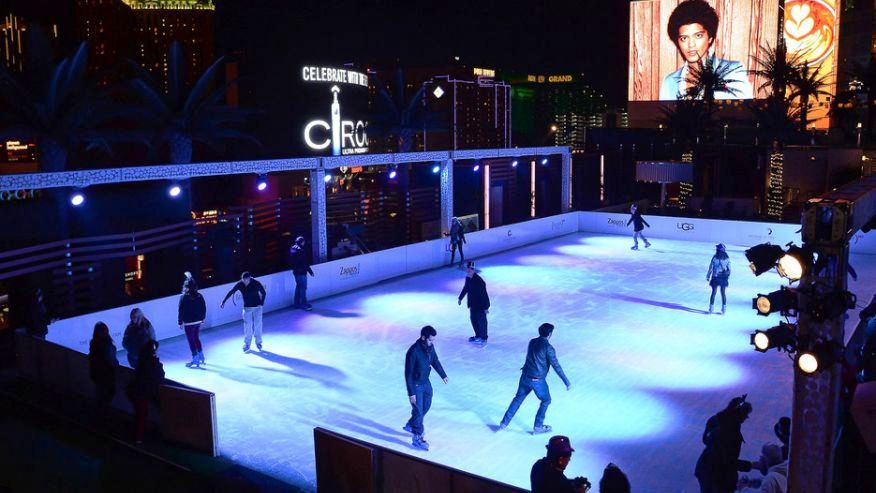 Come winter, the Cosmopolitan transforms its Boulevard Pool into The Ice Rink, where visitors can skate overlooking the Las Vegas Strip. Since Vegas is nothing if not overindulgent, the hotel has also arranged for some snow showers over the "ice." Afterwards, skaters can warm up with drinks like The Ugly Sweater (Patron XO, pumpkin, praline, Kahlua Pumpkin, coconut cream, and coffee) or the Griswold (Wondermint Liqueur, hot cocoa, coconut cream, and vanilla syrup). Open through January 4, 2015.

3. Chill at the Queen Mary, Los Angeles, CA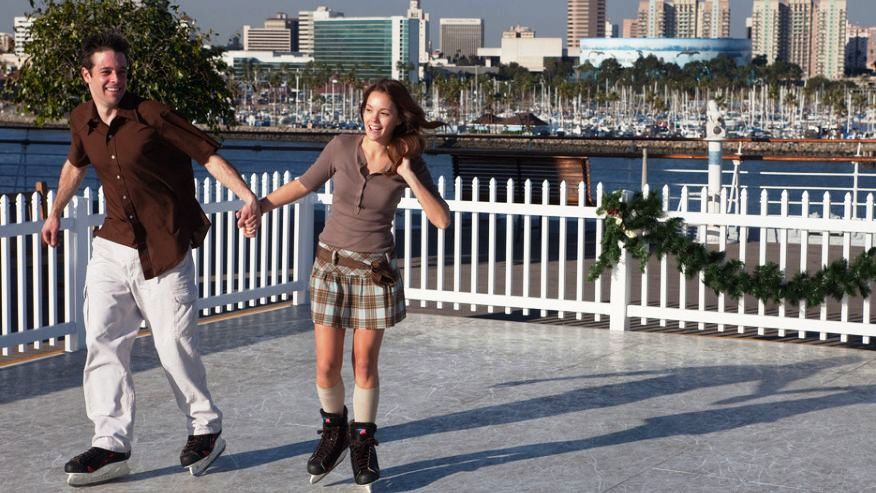 The impressive 181-foot-tall Queen Mary, dressed up in holiday lights, provides the backdrop for this oceanside ice rink. In addition to skating, visitors can rush down a two-story ice slide or wander through a 13,000-square-foot Ice Kingdom, made from 2,000 pounds of ice and decorated according with a "Christmas in California" theme. Open through January 11th, 2015

4. Patinoire de la Place D'Youville, Quebec, Canada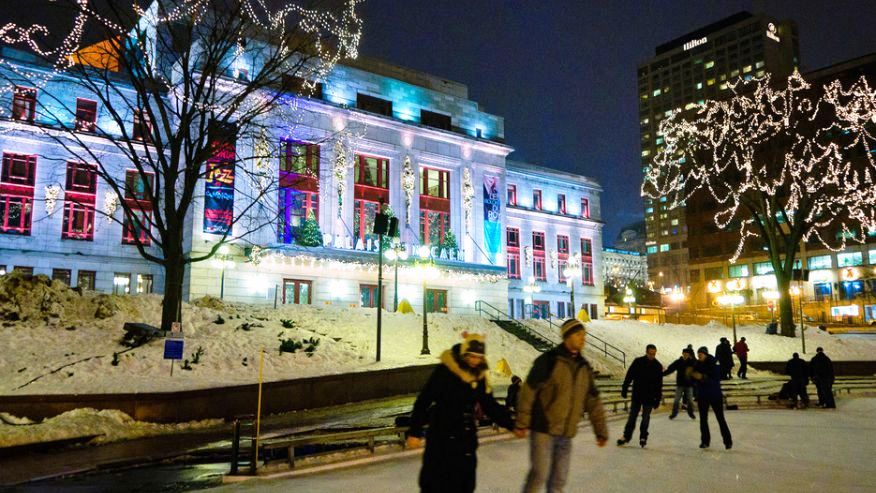 Though skaters can't partake in Canada's favorite sport while circling the ice, hockey and non-hockey fans alike can skate in the heart of Old Québec while taking in a view of St-John's Gate, Palais Montcalm, and Le Capitole Theather. It's best to go after dark, when the rink and nearby buildings are awash in colored lights. Skating here is free if you bring your own skates, but the location and price means it does draw a crowd. Open through mid-March 2015

5. Ice Rink Canary Wharf, London, UK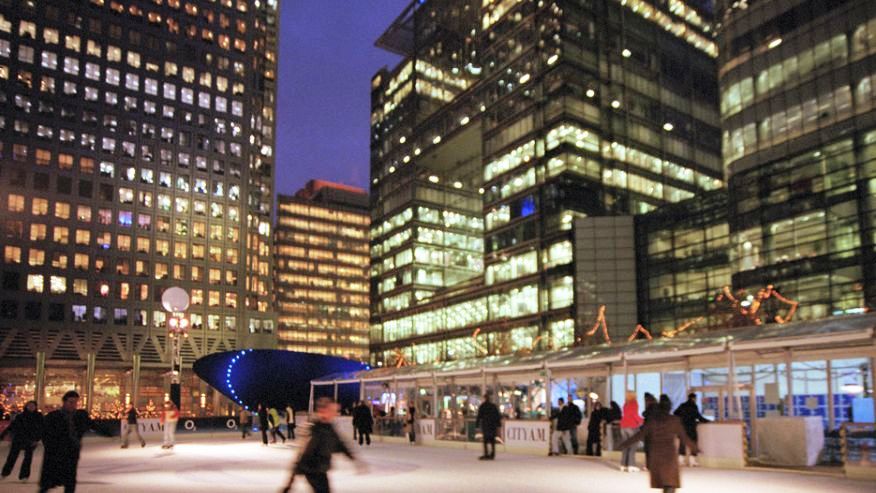 For those who are not content to make laps around a rink in circles, the ice rink at London's Canary Wharf has a separate skate path that winds its way through trees decorated with fairy lights before connecting back to the main rink. The folks from Des McDonald's Q Grill have set up a pop-up restaurant, Q on Ice, and visitors can also grab a glass of mulled wine and some roasted chestnuts at the Canary Wharf Christmas Market. Open through February 28, 2015

Lace up your skates and visit one of these portable winter wonderland ice rinks or rent one for your next event or promotion in Arizona.