Self-Propelled Bumper Car Rental
Kids Bumper Car Rentals Denver Colorado
Rent these kids Bumper cars for your next party or event and watch the excitement. No batteries required, riders just turn the steering wheel from left to right and the bumper cars move. The driver has full control of turning and can even back up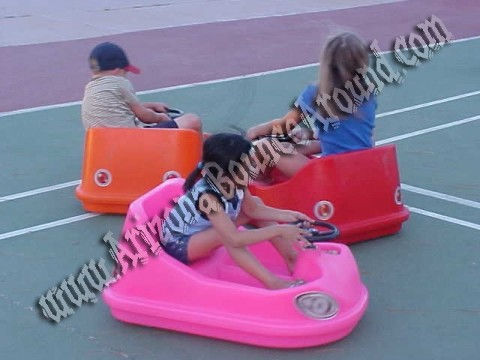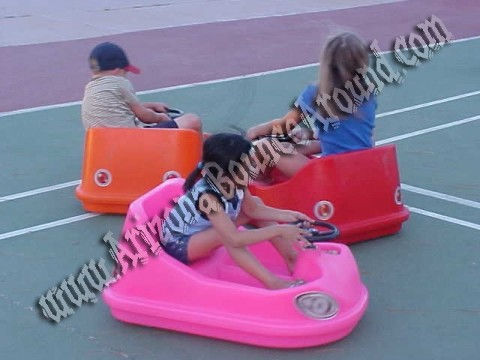 Rent bumper cars in Denver today 719-531-7510
Self-Propelled Bumper Car Rental
Starting At:


$195.00

/

4 hours
($10.00 per additional hour)
Staff not included *restrictions apply
$195 Includes 5 Bumper Cars

Weight Limit Up to 75 Pounds per Car

Recommended for ages 8 and under

Leave it to Gravity Play Events to have the most unique party and carnival games in Colorado. Rent these kids Bumper cars for your next party or event and watch the excitement. No batteries required, riders just turn the steering wheel from left to right and the bumper cars move. We also rent real
bumper cars
.
Are you kidding? Kids bumper car rentals in Colorado for only $195.00 for 5 bumper cars? That's right; you can have bumper cars at your party or event and turn the gym, basketball court or cul-de-sac into a bumper car arena.
REQUIRES A HARD, FLAT LEVEL CONCRETE TYPE SURFACE FOR USE. NO GRASS OR SOFT SURFACES
The driver has full control of turning and can even back up. Rent these bumper cars for any party and your guest will be amazed at how much the kids enjoy them. Smooth Flat Surface Required for use. These bumper cars will not work on grass.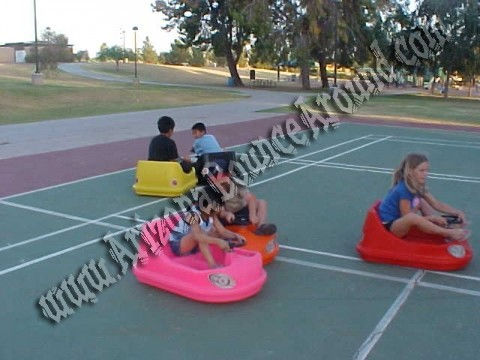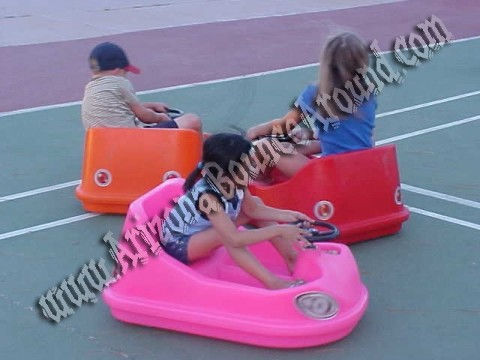 Self-Propelled Bumper Car Rental from Gravity Play Events